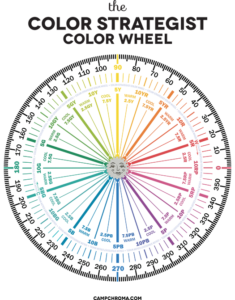 The Color Science Advantage
A Scientific System For Ordering Color
You may be surprised to learn that a scientific system for ordering color has been around for over 100 years. The first major system was established by Albert Munsell around the turn of the prior century. Most subsequent systems of color order are based on the Munsell system.
Here's how a color ordering system helps us examine and select colors.
Every person sees color a little differently. We can have different opinions as to whether a color is still yellow or has crossed over into orange, for example. By assigning numeric values to each part of the color wheel, a color organization system like Munsell gives us a common framework in which to evaluate and discuss color. Under this system (and others like it), every color is described by its hue family, lightness value, and chroma.
Without color science, you are relying merely on subjective opinion.
And no matter how sharp one's eye for color may be, at a certain point on the spectrum, it becomes almost impossible to discern color family by eye.
This happens when a hue nears perfect white, gray or black. But by referring to the color notation, we can quickly discover what part of the rainbow it falls under. We can use that information to make sure the wall color is compatible with other items in your space, like cabinets, countertops or tile.
Instead of arguing over what supposed undertone a color may have, a scientific system shows us where that color actually falls on the wheel. It also shows us how colorful it is and how light or dark it may be.
It steers us clear of crowd-sourced, one-size-fits-all magical paint colors that are touted on blogs or sites like Pinterest. While certain colors are absolutely popular and tend to fill a given need, what looked good online or in a neighbor's house won't automatically work for you. You may have completely different countertops, fabric colors, or lighting conditions that call for different color solutions. Color science can help us make those adjustments faster and with less guesswork.
Before you go down the rabbit hole of lists of "surefire paint colors" or "best grays," call us. We'll save you time and money, reducing the number of samples you would need to try.
15 Years of experience
Helping the metroplex pick perfect colors
Juli began her career as a custom matcher and consultant for a major paint corporation. Here she learned to match "by eye", before the advent of computer color-scanning tools. Seven years of hands-on experience in the paint world provided her with a solid understanding of pigments and coatings. Later, she further expanded her knowledge through the study of color science with famed strategist, Lori Sawaya.
Today, she's had thousands of satisfied customers whose homes, businesses, apartment buildings, and condominiums have benefitted from her expertise.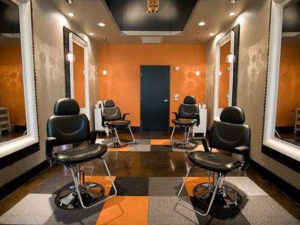 A Down-To-Earth Approach
Unlike some high-end design services that may feel intimidating to the customer, our color consult is a more relaxed visit. As we discuss your color goals and begin to find solutions, you may even discover that you have a good time!
We regularly serve all types of residences, from small cottages to modest ranch homes to new construction. You needn't have an enormous home or budget to benefit from Paint Color Help's science-based advice.
You'll know the potential cost upfront (a one-hour minimum fee, based on distance from Dallas) and can set a time limit if desired.
Most projects are completed within an hour and a half or less. Large homes or projects, including those where we are also evaluating materials for a reno, may run two hours.
A typical exterior takes an hour. Homes with intricate architectural details where numerous colors need to be selected can run longer.