Schedule a visit fast!
Juli Roland
Mobile 214-769-6623
Info@PaintColorHelp.com
Add color & style to any room or home
Color Science Makes The Difference
What is color science?
Color science is a system of measuring the specific attributes of a color, such as its Light Reflectance Value (how light or dark), its Chroma (how bold vs. how grayed down) and its Hue Angle (its color family). This gives consultants an objective basis on which to evaluate a color, instead of relying on subjective opinions or confusing advice from décor sites on the web. Science can also offer a shortcut to finding an altered version of a color you are viewing – for example, one that's slightly redder or grayer or less intense – without having to comb through endless paint chips.
An Industry Pioneer
In 2008, Juli pioneered the idea of in-home color consultations for the D/FW area. Since establishing her practice as a color consultant, she has specified colors for homes, apartments, and residences of every style – from 1800's historic properties to 20s Tudors, mid-century, modern farmhouse, and new construction. She has also assisted hundreds of customers in selecting tile, countertops, wood flooring and other materials.
Studied Under famed strategist
Juli began her career as a custom matcher and consultant for a major paint corporation. Here she learned to match "by eye", before the advent of computer color-scanning tools. Seven years of hands-on experience in the paint world provided her with a solid understanding of pigments and coatings. Later, she further expanded her knowledge through the study of color science with famed strategist, Lori Sawaya.
Our Vision and Experience
With over 15 years' experience, and training in color science, I've guided thousands of customers to the hues that fit their surroundings, objectives and personal taste. Even designers have called on me for help with difficult projects at their own homes.
Juli roland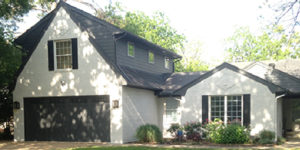 Visits within Dallas are just $80/hour, with consulting available for both interior and exterior. We work onsite, evaluating color options under the exact lighting conditions in which they'll appear, for more accurate results.
I bring fan decks from every major paint brand, increasing our chances of locating the precise color we need. In addition, for many colors, I have larger samples than you can see at the store, including big boards of popular neutrals.
why agonize over choosing color, when quick, budget-friendly advice from a professional is A Click away?